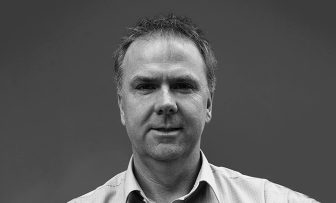 Matt McCarthy
Managing Consultant
Qualifications:
Bachelor of Agricultural Science (Honours)
Graduate Diploma of Rural Resource Management
About Matt
Matt is passionate about achieving efficient and effective extension of research and development to farming families.  Matt leads the ORM Communication team, managing ORM's communication and extension projects, ORM's publication production and editing division and facilitating several agricultural events and workshops around Australia each year.
Matt has over 30 years' experience managing agricultural extension and development projects. He started his career with Victorian DPI in extension where he was responsible for driving the adoption of dryland lucerne into mixed farming systems across Victoria through has role as State Lucerne Specialist. This included producing high quality technical publications such as 'Better Pastures Better Crops' for a farmer audience and presenting at many field days, trial walks and workshops.
Matt moved to ORM in 1998 where he worked as the executive officer for the Farm Management 500 project until 2010.  FM500 is a nationally recognised private extension program. Matt's role included contracting 15 independent, private consultants as group facilitators and overseeing the delivery of training and awareness programs to over 400 farming families across South Eastern Australia. A significant initiative driven by Matt at this time was the 'farming the web' project, funded by the Federal Governments Networking the Nation program, which delivered 'introduction to e-business' workshops to hundreds of farms.
Matt has provided farm management consulting services to ORM clients before moving his focus from consulting to project management, taking on responsibility for the GRDC Grains Research Update programs in the Southern Region in 2010.
Matt has been the project manager for GRDC Farm Business Update project nationally since 2011 and was responsible for the early piloting of the Farm Business Update concept. Matt created and facilitates the annual GRDC Updates Presenters Master Class. He is also responsible for the delivery of training in presentation and communication skills to research and extension organisations in several states including SARDI, DPI NSW and Local Land Services NSW.
In late 2017 Matt and his team planned and conducted a social media campaign with the Australian Seed Federation to promote the value of certified pasture seed. The ASF were impressed with the traction that the campaign commanded.
A long term member of the Australian Pacific Extension Network Ltd, an organisation dedicated to developing extension and extension workers across the Pacific region. Matt is also a current member of the Professional Conference Organisers Association.
With 30 years in the industry, Matt is extremely well networked throughout the Australian agricultural industry and has gained an in-depth knowledge of agriculture. He indulges his personal passion as an active partner in a commercial Angus breeding operation at Yea in the foothills of the Great Divide in North East Victoria.
Back to staff