FBU North, Northern NSW & Southern QLD series
---
Recovering from drought – Simon Fritsch
Managing income and cost structures coming from a low equity position takes careful planning and management. How does a restricted equity/cashflow position impact farming system decisions? Considering plant and machinery after drought needs strong financial justification, integrating production costs as well as sound market strategies.
Join this online discussion to navigate the recovery from drought effects on the financial resilience of a farming business.
Key messages
Target good agronomy and timeliness of operations to maximise the opportunities of this season's crop – including crop nutrition and managing pests and disease.
Consider financial risks, opportunities and the agronomic impact of your summer crop rotation decisions in fallow paddocks – sowing sorghum early may provide groundcover, a more reliable income and potentially a double cropping opportunity, compared to cotton.
Crown rot is a yield risk to cereal on cereal rotations next year. Conduct a disease rating check prior to this harvest to inform management decisions. If there is a high incidence of crown rot consider sowing a pulse or oilseed instead, an alternate cereal variety or inter-row sowing.
Understand the cost structures of your business to accelerate drought recovery. Benchmark your business to identify opportunities to drive profit and build resilience in your farming system.
Ensure harvest capacity is appropriate for your crop and your management strategies are in place to get the crop off early and quickly – plant, labour, grain bags and/or aeration. Prepare a simple COVID plan to manage the risk of disruption to your harvest.
Revisit your cashflow before harvest – prepare to make marketing decisions to meet your short-term requirements and manage cashflow post-harvest.
Meet your scheduled credit repayments and apply to re-borrow if required. Use a budget to test your business's ability to meet your requirements and to communicate what your business can do.
---
Equity guidelines for forming strategic plans – Lisa Lonsdale
Consolidation or expansion? Maximising the performance of your as set base supports the long-term resilience of the farm to preserve it for future generations. Top 10% of growers are achieving an average 5% return on asset consistently – are you leaving profit on the table and what are the medium and long-term goals for your business that need to be met?
Key messages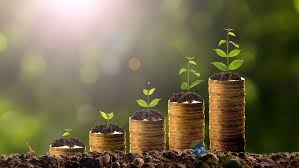 Equity and cashflow are key health indicators for your business. Building your equity above 55% can be a point to negotiate interest rates: and borrowing terms with lenders.
Planning for expansion opportunities may start with equity between 40 and 60%. Target operational efficiency to drive profit and return on assets. If production capably sustains the asset base, future planning may develop to ensure new family members can be accommodated within the business.
Time is the biggest cost to a rural business – take this into consideration where expansion decisions are being made.
Research is the key to considering new opportunities – get second opinions and do your due diligence.
Increase productivity within 3-5 years with a multi-faceted approach. This can include reducing costs, repaying debt, increasing production with capital investment and consolidating assets –sell underperforming assets or simplify.
Improving your business equity from a low position may include using off-farm income to pay for costs such as boarding school, leasing out land or share-farming and/or a new valuation if there is a potential upside.
---
Building a business case – about the farm business – John Francis
What systems can help growers connect with financial tools and measures to inform decisions, promote better monitoring and utilise key drivers? In this online discussion we will demonstrate how to build a business case that tells the story of your business goals and financial targets.
Key messages 
Acknowledge and develop the different viewpoints from the key people in your business to identify and refine your SMART business goals and objectives (Specific, Measurable, Achievable, Realistic and Time bound).
Assessing your business capacity to deliver on your goals can start with defining your resource base and productive capacity (land, environment, infrastructure and labour).
Defining your annual personal and business needs can inform what your budget needs to look like to achieve those goals. Consider if the budget is achievable by comparing historical performance of the business – adjust goals if necessary.
Measure your business performance against key performance indicator targets to inform decision making and drive production efficiency and profit. Seek professional help if required, build skills and monitor progress toward your goals.
Check your business health after consecutive poor seasons by analysing historical profit, cashflow and environmental factors. Is your situation due to bad luck or bad strategy? Consider your current financial position with regards to further risks – will consolidating to secure the core business strengthen your strategy for the long term?
For credit applications, highlight your business objectives and goals as well as providing up to date financial statements, analysis and cashflow.
---
Recruiting, onboarding & managing labour – Kathryne Wall & Rebecca Fing
This online session outlines the compliance requirements through the stages of labour and contractor management. We will cover how to meet the compliance obligations of recruiting, onboarding and managing staff and contractors working in your farm business.
Key messages
Attracting the 'right' candidates can start with analysing the job to form a position description – outline the purpose, key responsibilities, tasks, skills and knowledge required.
Set appropriate pay that meets the industry award or the 'better off overall' test – review annually at a minimum to keep up to date with changes to awards.
Establish a trial or probation period to validate personal suitability in your business. Termination within 12 months of employment is not subject to unfair dismissal challenges.
Develop an employment contract to give clarity to all parties and meet legal requirements – include the required 'fair work statement'.
Design and deliver an induction to establish the culture of your business and provide the employee with what they need to work effectively and safely.
Manage performance as you go by providing timely feedback to reinforce expectations, identify training required and avoid issues building up.
Check your contract arrangements align with the definition of a contractor to ensure you are meeting the correct employment obligations. Provide contractors with safe access to your business and ensure appropriate licences and insurances are in place.
Employers' legal obligations include payroll and workplace compliance. Records must be stored securely, in a readily accessible form, for 7 years.
For serious misconduct, stand someone down on the spot and investigate the issue before making a summary/ instant dismissal decision. Consider whether the issue occurred due to lack of training, accidently or deliberately, and whether behaviour was consistent with your typical business operations.
---
If any of the key messages listed within this newsletter have identified areas for improvements within your business and you would like to learn more, please contact ORM Pty Ltd (convenors of the livestream series and Farm Business Consultants) at admin@orm.com.au or on 03 5441 6176