Welcome to the Farm Business Update newsletter: Issue 47 – August 2018
Farm Business Update newsletters showcase the topics, presentations and speakers included in the GRDC Farm Business Update program.  They are designed to extend the footprint of the GRDC extension program by providing relevant and topical information to readers that is factual or principle based and backed by research or case study examples.
In this edition:
Diary dates
Can climate science improve grain grower profit?
Identifying high cost paddocks and how they impact on farm profit
Supply chain evolution and the grain marketing process
GRDC Publications
Other Resources
To view newsletter please click here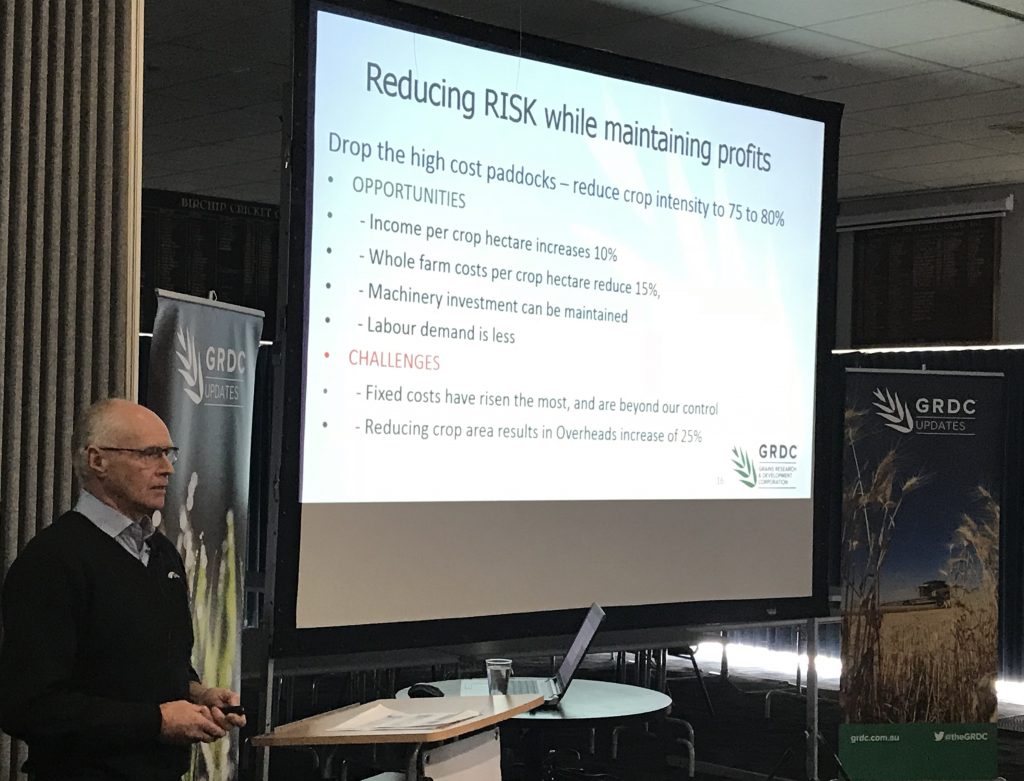 Phil O'Callaghan (ORM Pty Ltd) discusses 'The opportunities and challenges of managing high cost paddocks' at the Birchip GRDC Farm Business Update.